VICTORY DAY ON APRIL 30 IN VIETNAM
April 30 is an annual holiday in Vietnam to commemorate the fall of Saigon in 1975 at the end of the Vietnam War. It is commonly known as Victory Day, Reunification Day, or Liberation Day.
The victory plays a very important role in the long-term history of Vietnam as it terminates the Vietnam War and the Indochina War, the existence of the Republic of Vietnam, an intervention of powers in Vietnam.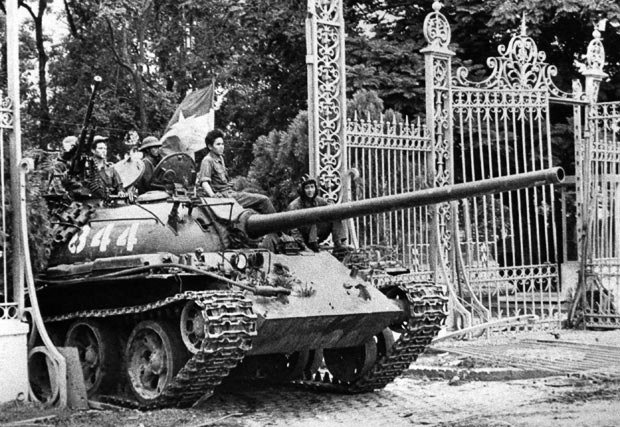 A North Vietnamese tank crashes through the gates of the Presidential Palace in Saigon
On the global scale, the Vietnam War ended with the victory of the Democratic Republic of Vietnam, and the National Liberation Front of South Vietnam strongly encouraged the national liberation movement on the globe.
People flock to the street to cheer the victory day
As conditions for the territorial unity of Vietnam. Congress agreed on a meeting in Hanoi from June 24 to July 3, 1976, has decided the country's name: Socialist Republic of Vietnam and were elected members of state government agencies. Vietnam has stepped out of the war and became a real national unity.
LABOUR DAY
Labour Day is not only a time to enjoy the last long weekend with family and friends, but it's also an important opportunity to reflect upon the achievements of union members to build a company where our hard work is respected and valued.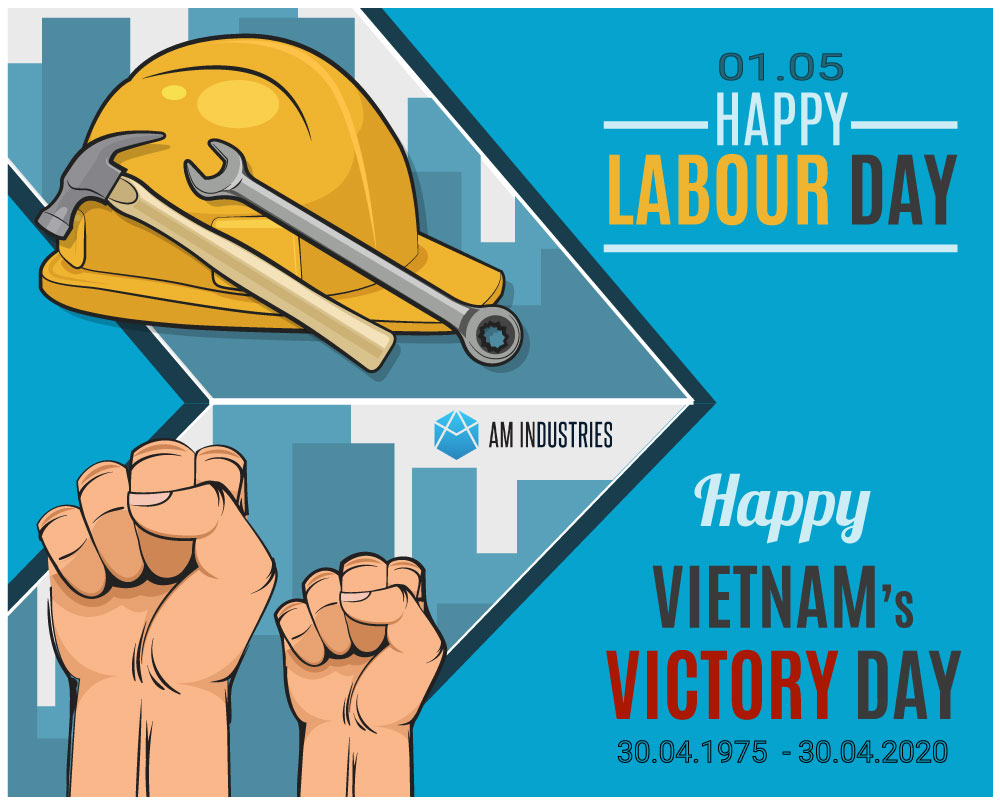 OUR VISION & CORE VALUES
Our aim is to be the most cost-effective supplier of high-quality manufacturing services, whilst maintaining the highest levels of safety, quality, and service for our employees, subcontractors, and customers.
Our values describe the core principles that define our culture and influence our behavior. They are the benchmark of how we conduct ourselves and go about business. It's important that our people share common values to ensure we are all aligned and working in the same direction.
Through embracing our values we can achieve our company vision and build an even stronger company by underwriting and enhancing relationships with all participants.
Our values include:
INTEGRITY – We are honest, open, ethical, and fair. People trust us to adhere to our word.
TEAMWORK – We are one team. Build a Positive Team and Family Spirit.
INNOVATION – Be Adventurous, Creative, and Open-Minded. We know it takes people with different ideas, strengths, interests to make our company succeed.
RESPECT – We strive to show deep respect for human beings inside and outside our company.
RESPONSIBILITY – To our commitment, safety, and quality.
FUN! – Create an environment where employees can think big, have fun, do good, and be a little weird.
Our culture is about working together to get the job done, about being accountable and acting with integrity.  We focus on innovation and efficiency and reward those who passionately work toward realizing our vision.
Focusing on honesty, sincerity, and reliability, we foster strong working relationships and are committed to doing business that creates mutual benefit for all involved.
Please feel free to get in touch with us for all your inquiries.