STEEL STRUCTURAL FRAMING USED IN EU
MOST FORMS OF STEEL STRUCTURAL FRAMING USED IN EU CONSTRUCTION MAY BE GROUPED AS FOLLOWS:
Braced frames or 'simple' construction, in which the beams and columns are designed to resist vertical loads only. The connections are designed as nominally pinned.
Rigid or continuous frames, in which the framed structure is designed so that the connections between the members are moment-resisting.
Arch structures, in which forces are transferred to the ground, mainly by compression within the structure.
Tension structures, in which forces are transferred to the ground by tension (or catenary action) and by compression in posts or masts, as in a tent.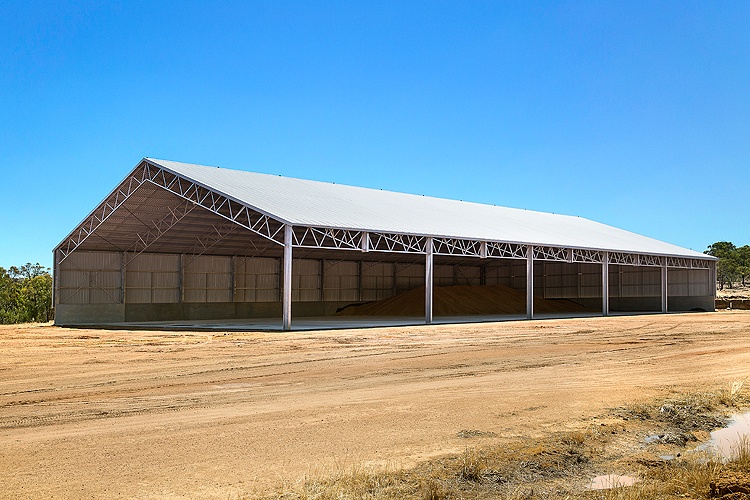 Braced frames with nominally pinned connections and vertical bracing offer a very cost-competitive structural solution and are the most commonly used structural system in buildings. Rigidly framed structures are preferred if there is no opportunity for the use of vertical bracing, such as in fully glazed facades or in large-span structures. In braced frames, columns are designed to resist mainly compression forces. Columns used in rigid or continuous frames are also designed to resist bending.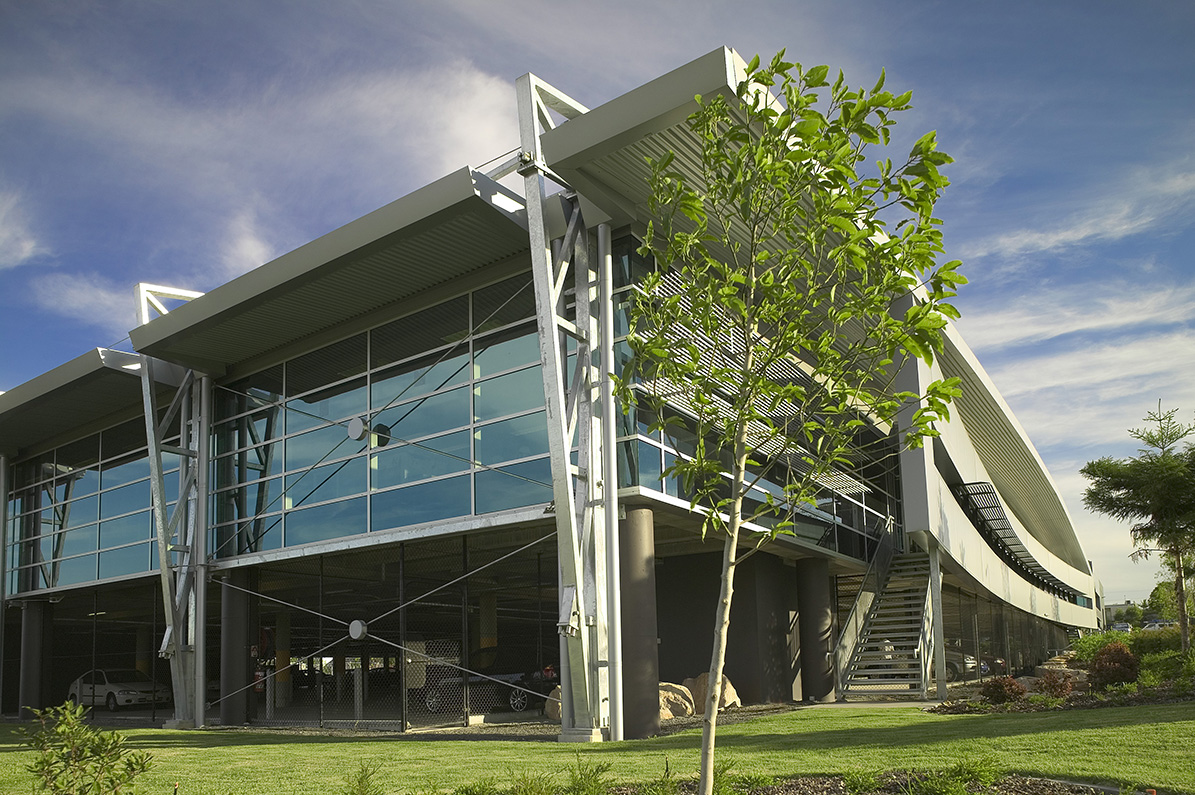 Arch and tension structures rely on the compressive and tensile properties of steel and follow well-defined structural principles. Tension structures are commonly associated with expressive external structures. The tension elements, in the form of cables or rods, are usually anchored to the ground.
WHY STAINLESS STEEL IS USED IN CONSTRUCTION
There are several benefits inherent in stainless steel that make it perfect for construction. First of all, it is anti-corrosive. This gives stainless steel a longer lifecycle than any other building material. Stainless steel is usually made of around 60% recycled materials. The stainless steel itself is 100% recyclable.
Stainless steel is non-magnetic. It has high strength and high ductility. Its ability to withstand extreme heat and cold guarantee that it will never be exposed to temperatures on either end of the scale that can compromise its integrity once it is part of a building.
Stainless steel is also resistant to staining, easy to clean, and retains its surface aesthetic longer than other construction materials. In the case where a visible structural component is made of stainless steel, this is a huge benefit.
Hot-rolled (open) sections, such as I, H and L shapes
Structural hollow (closed) sections of circular, square and rectangular shape
Fabricated sections made by welding together steel plates
Cast steel sections for repetitive uses, such as nodes
Stainless steel components
Light steel components made from thin strip steel
Modular units made from light steel components.
Site connections are usually made by bolting, while welding may be preferred for factory-made connections.
A wide range of standard hot-rolled steel sections is produce from which designers can select the profile, size, and weight appropriate to a particular application. These are beam sections (UB), wide flange column sections (UC), parallel flange channel (PFC), structural hollow sections (SHS), and angle sections.
| | |
| --- | --- |
| | |
| Forms of structural hollow sections (SHS) | Forms of open hot-rolled steel sections |
Modern open steel sections have parallel flanges. The serial size varies in increments of about 50 mm depth for the shallower sections, and about 75 mm for the deeper sections. The internal dimensions between the flanges are governing by the rolling mills used and so the external dimensions may vary with section weight. The standardization of hot-rolled steel sections has led to the adoption of standard connections, which have become familiar within the industry.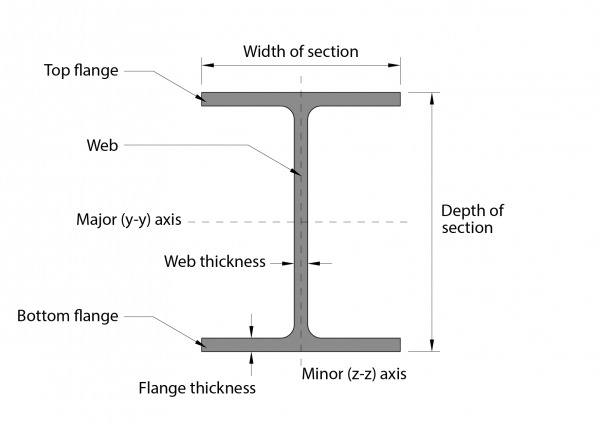 Components of a standard open steel section
AM Industries Vietnam sources the following categories of material:
Steel components
Steel structure
Stainless steel components
Kitting & assembly
Steel water tanks / Steel silos
Residential & commercial building products
Quality control services
Partnering
Sourcing
We believe in an industrial world made of trusted, passionate, and dedicated people. We work to achieve this with an open-minded, quick, and customer-centered approach.
Please feel free to get in touch with us for all your inquiries.