The key features of the galvanized steel tank range is that it is an onsite constructed tank with galvanized steel walls and roof trusses with a poly liner to hold the water. This solution offers the best of both worlds when it comes to tanks.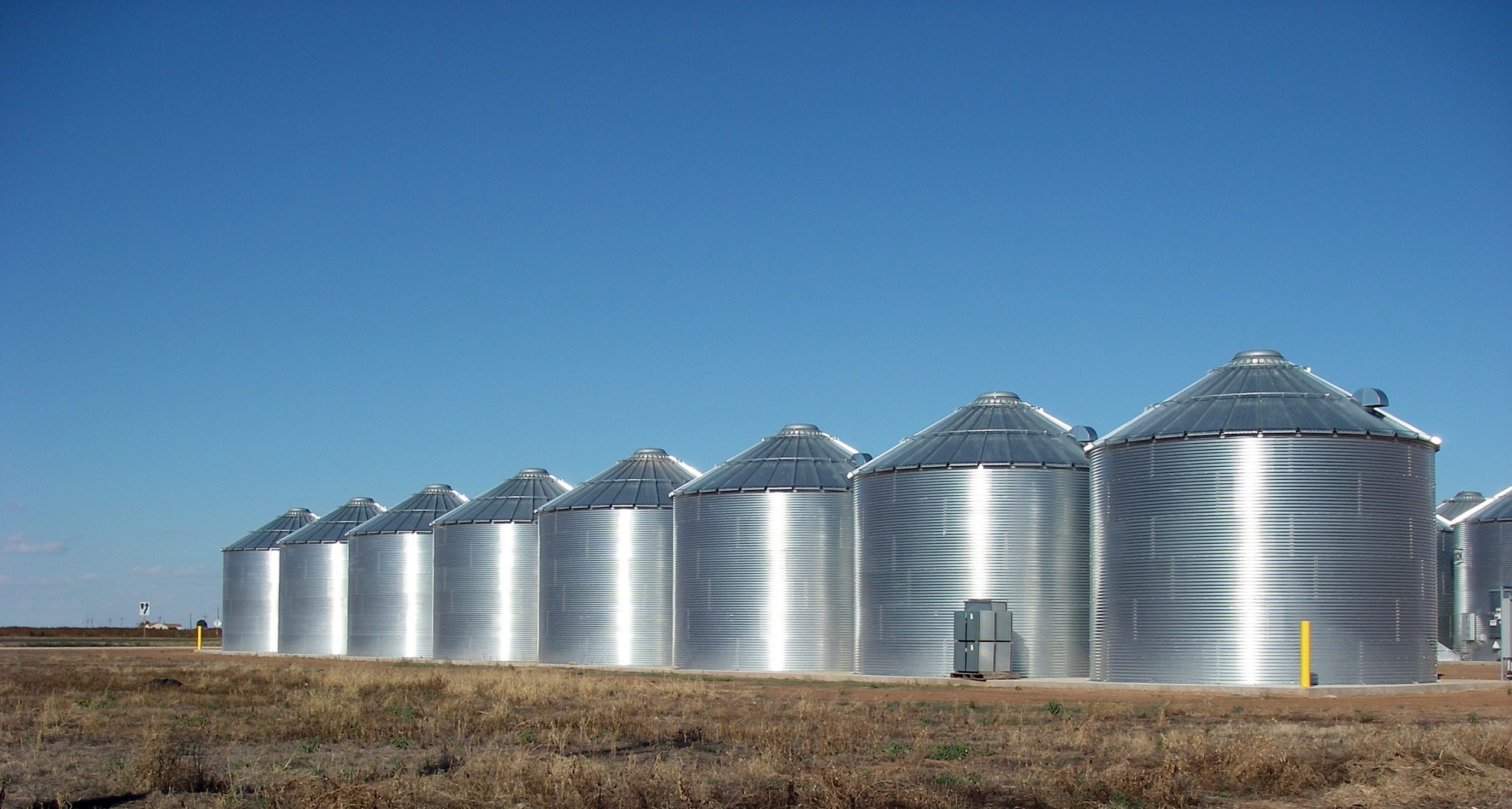 Applications of Steel Water Tanks:
There are many applications for our galvanized water tanks including but not limited to; rainwater storage, rainwater harvesting, stock water systems, commercial water storage, stormwater retention and industrial storage applications such as in mines and factories.
Advantages of Steel Water Tanks:
They can store large volumes of water – up to 360,000 liters.
Large water volumes mean the cost per liter of storage can be lower.
They are erected on-site, so a large tank can be installed in places with limited access, including indoors.
Who Should Use a Steel Water Tank?
Just as there are many applications for our steel water tanks, there are also many people who can benefit from their usage. Rural properties can utilize our metal water tanks for a house, garden and farm shed rainwater harvesting. Hobby farmers can use large water tanks within their reticulated stock watering systems to bolster the amount of water they are able to source from. Commercial and government organizations such as schools, universities, local governments, commercial buildings and industrial customers can also gain benefits from the use of Steel Water tanks in their organization.
Maintenance of Your Tank
Just like any other home investment, your water tank requires a degree of regular maintenance to ensure that it is performing at the optimal level. Just as you would clear the gutters on your roof or mow your lawns, the same applies to take care of your water tank.
There are some easy steps that can be followed to ensure you are getting the best use out of your water tank:
Ensure that the strainer screens are in a good enough condition to prevent insects and other animals from getting into the tank
Reduce the build-up of organic matter by regularly cleaning up the gutters and pipes that feed water into your tank
The screens and gutters that provide the path of water into your tank should be cleared two to three times a year
After larger rainfall events, clear the screens and gutters as often large deluges will result in leaves and debris to clog them
Use first flush diverters as a preventative means of tank maintenance.
First, flush diverters divert the initial flow of water during rainfall events that may contain built-up debris
Use UV air and water filters to kill pathogens and maintain a clean water supply
Remove built-up sludge that is sitting on the bottom of the tank regularly
Clean out the build-up of organic material
Never use kerosene on your tank as it is corrosive.
Try to avoid products that are oil-based in your tank
The Australian Department of Health recommends that once your rainwater tank is installed, the catchment area on your roof and gutters must be inspected and cleaned on a regular basis (every 6 months):
Gutters – your gutters will need regular cleaning and cleaning as part of general house maintenance and fire security. Build-ups of leaves may also impede the flow of water into your tank so it is important to keep your gutters clear.
Roof – be sure to regularly check your roof for build ups of debris. Leaves, plants, tree branches, the animal matter can get into your tanks water supply so be sure to keep these areas cleaned.
Tank inlets – to make sure your inlets are fully insect-proof as well as light-proof, regularly checked, repaired and cleaned if need be.
Pipework – check for structural integrity. Sections of pipework that are not self-draining should be drained. Buried pipework, such as with 'wet systems', can be difficult to drain or flush. Where possible drainage points should be fitted.
Tanks that are no longer required should be drained, cut up and removed to an appropriate waste disposal site.
In addition to six-monthly inspections, tanks should be inspected every 2-3 years for the presence of accumulated sediments. If the bottom of the tank is covered with sediment the tank should be cleaned.
AM Industries Vietnam sources the following categories of material:
Steel components
Steel structure
Stainless steel components
Kitting & assembly
Residential & commercial building products
Quality control services
Partnering
Sourcing
We believe in an industrial world made of trusted, passionate, and dedicated people. We work to achieve this with an open-minded, quick, and customer-centered approach.
Please feel free to get in touch with us for all your inquiries.